A Columbus personal trainer reveals a
proven

fat loss solution…
Finally, You Can Lose Weight and Tone Your Entire Body While Spending Less Time in the Gym – With The Only Columbus Personal Trainer To Help YOU Achieve Goals Faster Than You Ever Thought Possible or Moneyback… GUARANTEED!
Are you tired of spending hours after hours exercising and getting NO results?
Do you feel uncomfortable working out in a gym because you're worried about what other people think of you?
Have you tried every weight loss program, FAD diet, or fat loss pills and STILL haven't lost weight?
If so, My Closely Guarded Training Program Will Help You Transform Your Body and Change Your Life For The Better!
From: Tina Davis
Columbus Personal Trainer
10:42am
Dear Friend,
You might have asked this to yourself before… "how Am I going to ever lose fat, tone my body, and feel sexier and happier about my body without doing an excessive amount of work or getting injured"? What if I told you that I CAN help you achieve them in half the time that it would take another person, with another trainer to accomplish that… or I don't want your money!
But you might be thinking, "How can you make such a bold guarantee?"
Simple…
I DO NOT use generic fitness routines. I DO NOT just stand around with a clip board or check out myself in the mirror all day… I DELIVER results.
Hi, My name is Tina Davis. I am a certified personal trainer and the owner of Total Definition Fitness Columbus, GA. I've been involved in personal fitness training since 2008.
What sets the Columbus personal training apart from the rest is that my program is about balance and change. I've researched exactly what makes people plateau, get frustrated, and quit before reaching their goals. I certainly do NOT want you to struggle when there's a proven and guaranteed way to lose weight. That's why I designed my program to be the best in Columbus.
Introducing the… Total Definition Fitness Group Fitness Training!
You'll never get bored doing the same old routine and your body will rapidly respond to my 24/7 Fat Burning methods even without you being aware of it.
One week we'll target one area of your body by doing circuits, the next week we'll do metabolic training and so on. I'll constantly choose a different program out of what I call the "Total Definition Fitness Fit Body Toolbox" . The Fit Body Toolbox is my secret to your success to ensure you see results month after month!
Comparison Chart
My program is designed to kick-start your metabolism for maximum fat burning and increased energy in the shortest time possible. You see, it includes:
Fun and diverse rapid-fat-loss training in a private or semi-private setting.
A simple-to-follow nutritional program to maximize your fat loss and body transformation.
An active isolated stretching program to safeguard yourself from any injury.
Monthly fitness assessment to keep your weight loss program on track.
Unlimited email support, something I think is one of the most important parts of my program.
Since 70% of the information you see out there about weight loss is misconceived, I've taken all the work for you and put it into my amazing fitness program!
This is What Total Definition Fitness Group Fitness Training
Can Do for You…
photo title
You'll see your weight decrease instead of increase after working out
You'll feel your energy level improve immediately
You won't have to be confused by which steps to take because I'll show you
You won't have to slave yourself to the gym, use diet pills or supplements or join shady weight loss programs only to become frustrated when you don't lose any weight
You'll begin to fit into your old clothes again!
You'll feel confident walking on the beach in a bathing suit
Your stomach will be toned
You'll look and feel healthier
You'll enjoy the compliments you get from family and friends because of how great you look
And most importantly… You'll get a program that is designed especially for

you

, no matter what level of fitness you are at.
Testimonials coming soon!
You'll experience workouts being dynamic, upbeat, and short – they'll have you looking better and feeling better.
We know not everyone's the same, so our programs are specific to YOUR Goals, Body Type, and Life.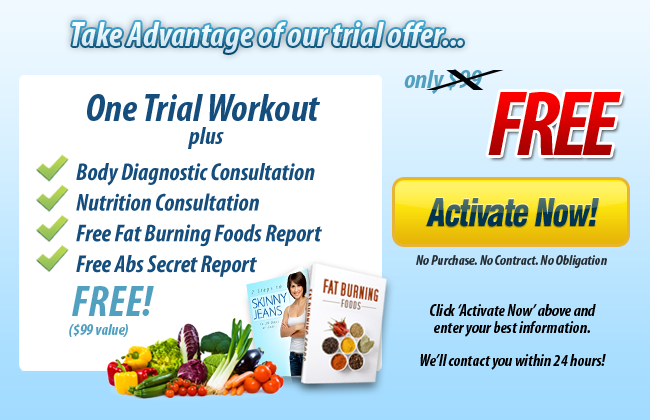 Click HERE to Activate Your FREE Trial Today
Or Call (706) 566-0505
Here's my personal GUARANTEE to you!
AND as a special bonus to you…
You can try Total Definition Fitness Group Fitness Training Program absolutely free for one week – no payment, no obligation, no string attached. That's how confident I am that this program will work for you.
Let's face it, if after a full week of working my program you don't have fun or start to see a difference in your body, you can walk away. But as soon as you see what my program can do for you, as soon as you start to feel more energetic and see results, I'm sure you'll want to keep going. You'll have fun AND lose weight at the same time!
As you can see from the testimonials, the Columbus Personal Training Program has been a huge success for many people. I've dedicated my life's work to helping others get the body they always wanted and I want to help you, too! But I can't do that unless you give it a try.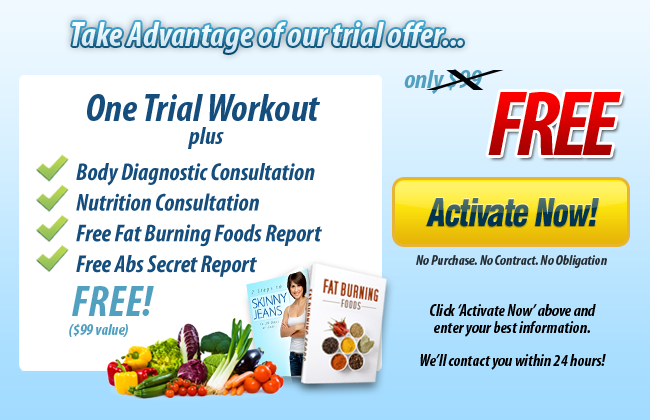 Click HERE to Activate Your FREE Trial Today
Or Call (706) 566-0505 Now!
Don't delay. Spots fill up quickly and I want as many people as possible to be able to take advantage of this amazing offer. So you MUST act fast.
The only way you won't succeed is by not making that call.
Don't try another diet program only to get frustrated when you don't see any results. If you live in the Columbus area, you can get all the benefits of having a top personal trainer in Columbus by signing up with the Total Definition Fitness Group Fitness Training.
Remember, my program is guaranteed to give you the results. You'll have all the support you need from me to succeed!
I know you're an intelligent person and you want to finally get the body you've always wanted. You can leave this website and stay in the flabby body that has depressed you for so long. Or you can finally take control, lose that weight, get fit and feel great. I'd love to be the personal trainer that finally helps you succeed.
Make the right choice today,
Tina Davis
Total Definition Fitness
Columbus Personal Trainer
P.S. Remember, you're under no obligation when you sign up for the Total Definition Fitness personal training program. You'll receive a full week for FREE when you sign up today! Space is limited, so don't delay.
P.P.S. – You can't lose with this one-of-a-kind amazing offer. Not only will you see real results quickly, but you also have my personal guarantee that if you don't lose weight and start to feel fit, you'll get a full refund! How can you lose? Tone your abs, flatten your stomach, and set yourself to be an energetic and sexy new "YOU" in just weeks!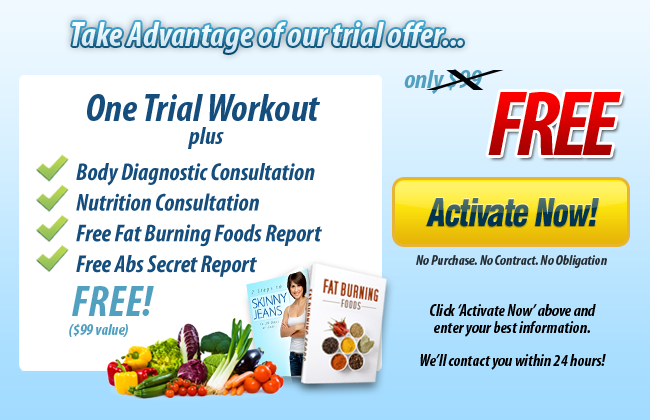 Click HERE to Activate Your FREE Trial Today
Or Call (706) 566-0505
Total Definition Fitness primarily serves the following cities:
Columbus, Ga, Fortson, Ga Midland, Ga Hamilton, Ga Cataula, Ga
with customized personal training, weight loss, and nutrition program however we also serve areas in these Zip Codes:
31904